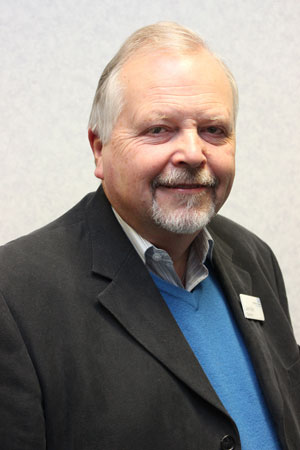 John is a retired Deputy Head teacher who worked in state schools for forty years, teaching various subjects including history, economics, politics, psychology and law. He and his wife Marian, who passed away at the end of 2016, have lived in Alton since 1987 and had three sons and three grand-children.
John is a passionate supporter of the NHS and has been a member of the stakeholder reference group for the North Hampshire CCG. He believes that key aspects of the NHS, such as A and E, need to be fully funded to meet all reasonable needs, ideally by a specific tax payable by all or most of the population.
John's other interests include supporting his local church and volunteering as a Community care driver. He owns and manages a specialist online photograph archive which supplies images for books and magazines.
Beauman is a retired IT company director. He came to the UK from Hong Kong over 50 years ago. He is passionate about the NHS and has been a volunteer at the County Hospital for over 5 years, doing one job for the chaplaincy team and another for the audiology department.
He believes that most of us can contribute and make small improvements for our hospitals. He encourages everyone in the Health Service to spend carefully and always ask – what would I do if this was my money before signing any contracts with any NHS suppliers. He was described as an 'NHS Hero' by the Guardian Newspaper in 2009 for his work at the Portsmouth Hospital.
Beauman is married with two children. He is a Churchwarden of his local church in Winchester, a Trustee for the Church Mission Society and the Winchester Basics Bank.
Brian Collin lives in Winchester and is retired after working as a business analyst with a background in IT, working in the public and private sectors. In 2014 he was elected as a public governor representing Mid and East Hampshire.
Brian has served as a county councillor and city councillor in Winchester, where he led the Health for All initiative for over 15 years.
I have had 67 continuous years in the maritime industry, both at sea and ashore. These years covered sea service on a variety of ships and shore appointments in service companies, maritime education and consultancy, and Director of a Maritime Authority.
I carried out audits, both internal and external and taught auditor training courses. I have been involved in quality assurance and total quality management regimes.
I have been involved in working with a wide variety of different people from around the world. My hobbies are DIY, some gardening and keeping bees.
Graham started his career in the defence industry as a Flight Trials Engineer working on the development of major Airborne Radar projects. After time in the Test and Measurement electronics industry, where he specialised in the assessment of low frequency systems, he moved to the Information Technology industry.
Graham then spent over 30 years with a significant global IT services company who operated and lead innovation in this continually evolving industry. He worked across several industry sectors, witnessing major technology breakthroughs and their transformational effects on all our daily lives.
In recent years he worked with NHS projects including the National programme for IT. Latterly the London Medical Imaging and AI Centre for Value Based Care consortium with Kings College London; the Discover-NOW, Health Data Research Hub for Real World Evidence with Imperial College Health Partners and a member of the AHSN Network AI advisory group.
Graham is married with two grown up children. He enjoys driving his Land Rover to distant places and back again, to his home in Hampshire.