Staff at Basingstoke and North Hampshire Hospital proved they could walk the walk by completing an incredible fundraising challenge to raise money for the emergency department.
A team of 14 staff, including doctors, nurses, healthcare support workers and admin colleagues from across the emergency department, completed a 42-mile walk between Hampshire Hospitals NHS Foundation Trust's three hospitals to raise funds for new equipment.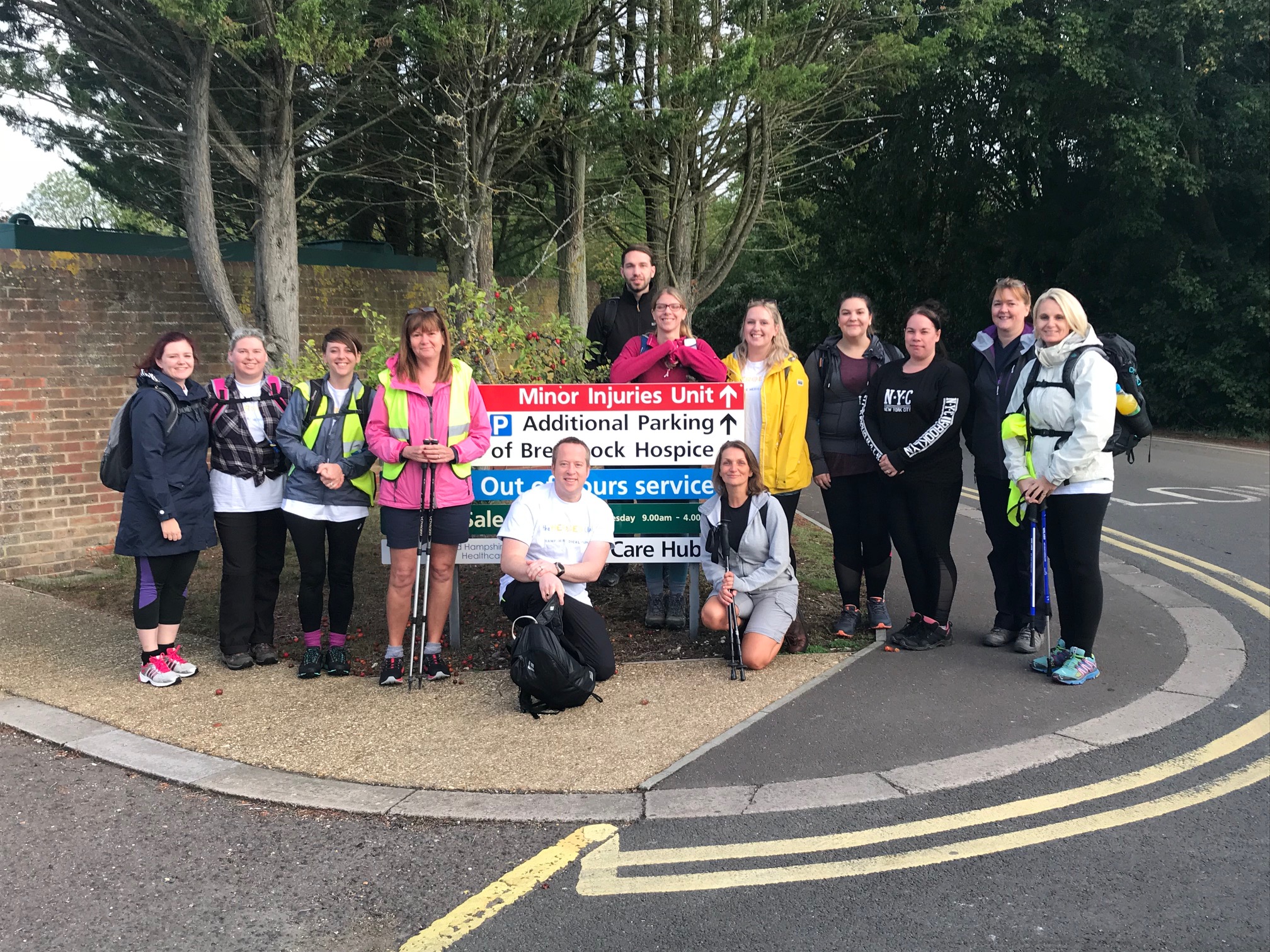 Emergency department sister, Katie Scantlebury, organised the walk. She said: "We always strive to provide high-quality care for our patients, and the new high-tech equipment will be able to support us to always improve the care we provide.
"We really do have the best job in the world. It's such a privilege to look after people when they are having one of their worst days, and we always want to do this as efficiently as possible."
The team surpassed their target of £3,000 and the money will go towards a new monitor for the resuscitation bays. The team are hoping to ultimately introduce four new monitors into the hospital and are excited to get the first monitor up and running in the department soon. Each monitor costs around £11,000 and has multiple functions, which means staff can spend less time gathering separate pieces of equipment to help monitor patients in need of urgent care.
The team had an early start, setting off from Andover War Memorial Hospital and walking to Royal Hampshire County Hospital and then back to Basingstoke.
Many of the team are used to being on their feet dealing with the unpredictability of a busy emergency department, but the gruelling 15-hour walk was a bigger challenge than expected.
Katie added: "It was more difficult than I think anyone had imagined. We were walking for 15 hours and the last four hours were dark and rainy, which made it even harder.
"Even though it was incredibly difficult, it was an amazing experience to be part of and everyone supported each other really well. Teamwork is such an important part of what we do, and it definitely made it that little bit easier when we could help each other.
"Colleagues not involved in the walk made food and drink stop off points for us, and our counterparts in the emergency department in Winchester greeted us with tea and doughnuts, which was incredibly kind!
"As a team we are so thrilled about the generosity everyone has shown, helping us to surpass our target. It means so much that other people care about our department and the work that we do as much as we do."
To donate, visit https://www.justgiving.com/fundraising/basingstokeed?fb_event=f3ad1d8&prompt_event=7e5b185
The money is being raised through the Hampshire Medical Fund, which supports the Trust to provide the best possible treatment and care for patients in Hampshire by raising funds to buy cutting-edge medical equipment for Andover War Memorial Hospital, the Royal Hampshire County Hospital in Winchester, and Basingstoke and North Hampshire Hospital.
The Charity works with the local Hampshire community to directly impact their hospitals by supporting the Hampshire Medical Fund through donations, fundraising, events and legacies.